Adventures in Suffugium
I was recently introduced to the delightfully-dystopian SL build of Suffugium. The New World Notes describes it as "Donald Trump meets George Orwell", and I'd have to agree. It's dark, oppressive and a lot of fun. There's plenty to do and explore–to clarify for you cynics, that's plenty of non-porn things to do–from avoiding the roving police drones to wandering through the twisting sewer maze.

All visitors are requested to give a handscan id. Don't worry if you miss it; the police droids will find you for an obligatory scan soon enough!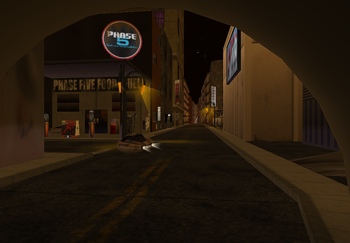 Welcome to Suffugium.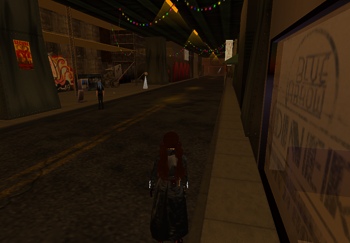 The slums beneath the city.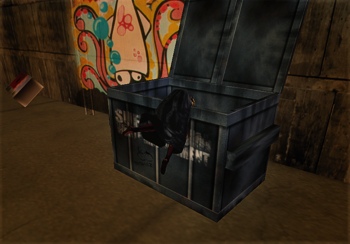 Dumpster diving!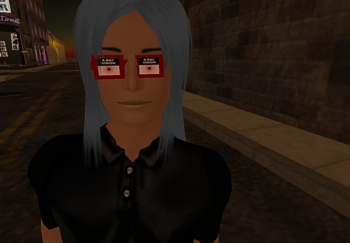 My friend pulled out a bendy straw and some xray glasses.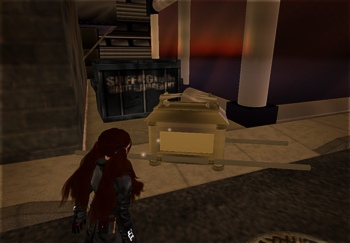 I got lucky and somehow pulled out the Ark of the Covenant!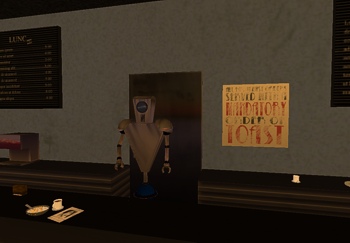 All orders served with a MANDATORY order of toast.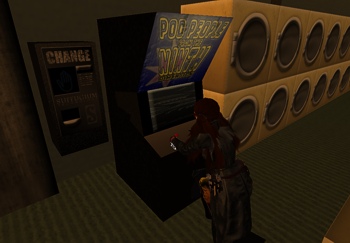 Who doesn't have time to play a game at the laundromat?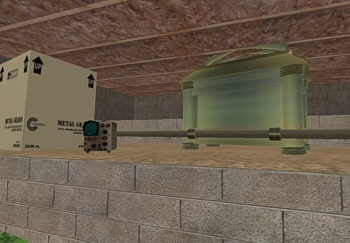 I wasn't sure what to do with the Ark, so I did what anyone would do:
I put it in my basement crawlspace. 🙂
Tags: landmarks, metaverse, second life, SL, Suffugium, virtual worlds