Tuesday, May 27th, 2008
Remember growing up with paper and crayons when you were a kid? Remember handing your doodles to your parents to hang on the refrigerator? Ah, fond memories. Kids and art may be timeless, but the methods sure have changed! A true child of the digital age, my little girl just made her first 3D model and asked me if I would post it on my blog. So here it is.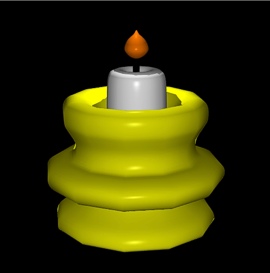 It's a candlestick. Pretty cool, eh?