Wednesday, August 13th, 2008
Many times people ask me if it's possible to create two disconnected shapes from one sculpted prim–without resorting to alpha maps. The answer is yes, you can! It can be a little tricky depending on the shape, but it absolutely can be done. Today I'll show you how using the AC3D exporter.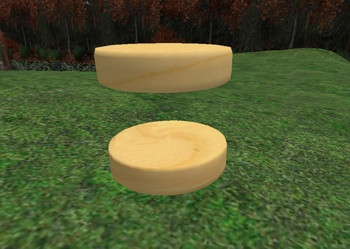 Two disconnected shapes made with one sculpted prim.